"I purchased your LCSW Bootcamp workbook and study materials; I think yours is what really sealed the deal. I passed my LCSW exam here in Charlotte, NC on the first go! I am so pleased and I thank you. Your guide was a solid foundation."
"I passed my LMSW test with your prep materials! Out of a necessary 98 to pass, I got 110 correct. I passed the first and only time. I thank you SO much for your study materials!"
Social Work License Exam Prep Materials
For ASWB License Exam Takers Nationwide and All Social Work Exams!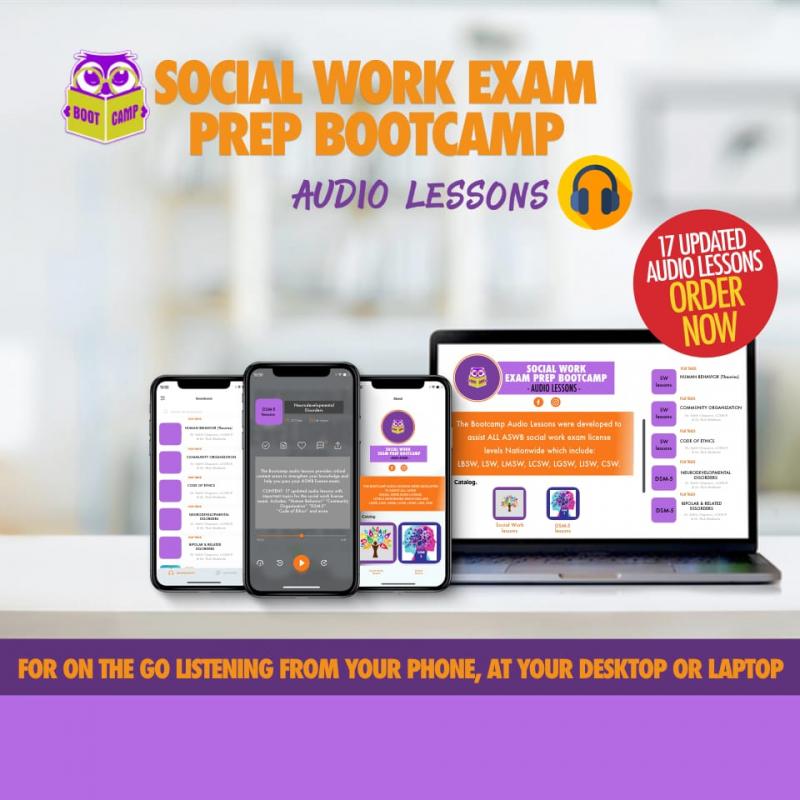 $55 
Covers critical content areas in an audio format. Access the skills and knowledge you need to obtain your license.
Bootcamp Audio Lessons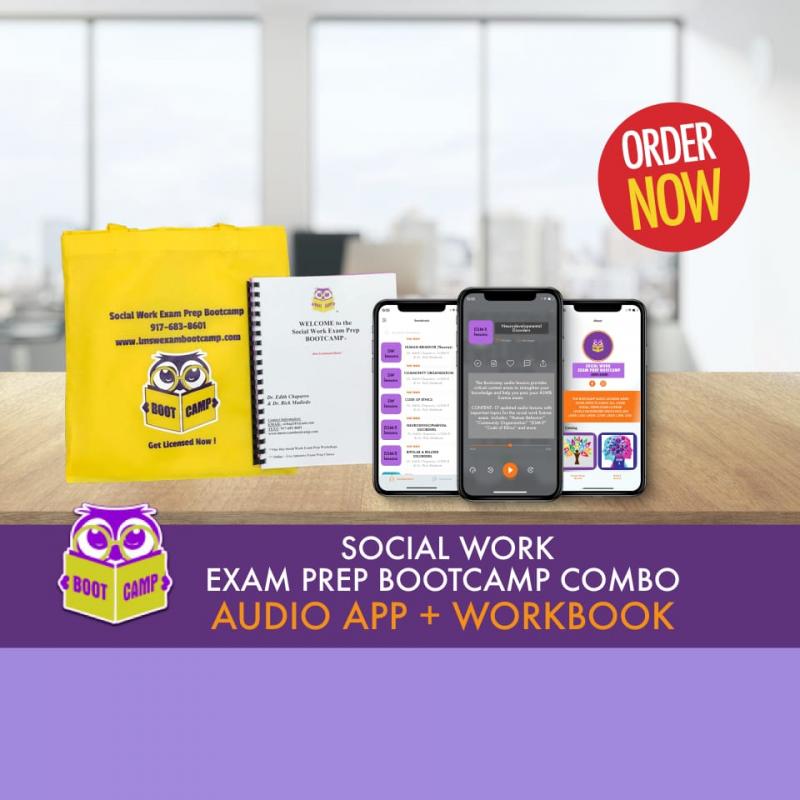 $118
Combo Package covers critical content areas, exam-taking techniques, and quizzes to help you pass your ASWB license exam.
Bootcamp Workbook + Audio App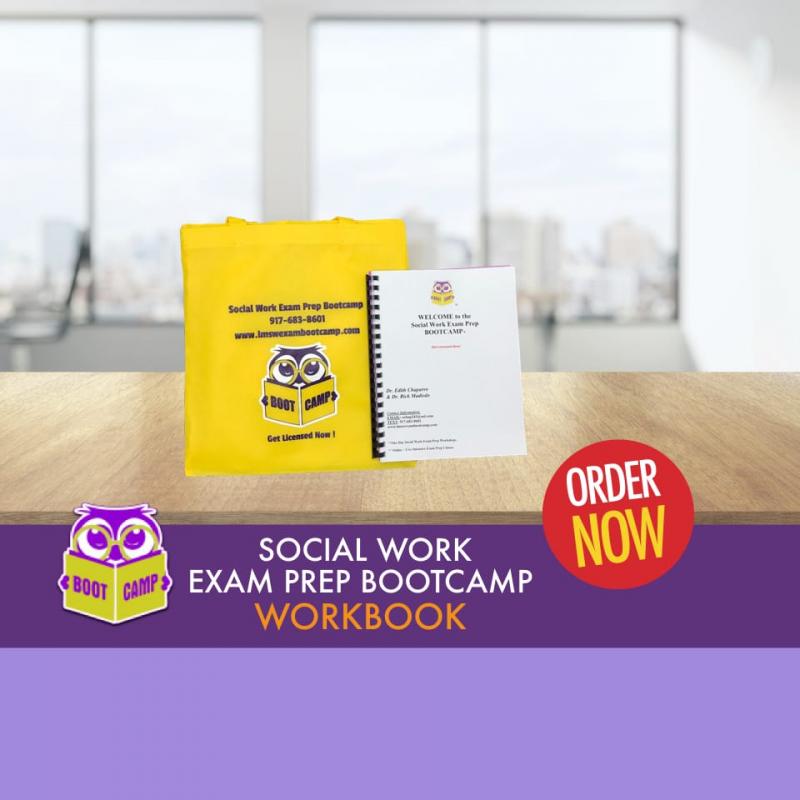 $75
Covers 17 areas such as Human Behavior (Theories), DSM-5, Code of Ethics, Community Organization, and more.
Social Work Exam Bootcamp Workbook
All Sales are FINAL/NO Refunds!
No exchanges after 30 days of purchase. 
All workbooks are shipped via Priority Shipping.
If you made an error when placing an order – TEXT us immediately: 917-683-8601. Please provide your full name.
We are not responsible for additional shipping costs, if your package is returned to us due to an incorrect address.
International shipping will require additional costs. You may text only – before placing an international order: 917-683-8601.
created with you in mind
Created for Social Workers by Social Workers, our apps, workbooks, live online and interactive classes can be accessed from the convenience
of your home or office via your laptop or cell phone.